Sardinhas contest

The Sardine Contest is a unique creativity contest reaching the whole world. Since 2011 the editions of the Festas de Lisboa show how a simple drawing of a sardine can be transformed into thousand other things, from a Fado singer to a traditional shoe or even a sardine made of plastic found on Portuguese beaches. Thousands of sardines from over 60 countries from Afghanistan to Brazil, from Singapore to Myanmar, from Matosinhos port to Olhão market.

In 2019 I joined this funny contest with three proposals. The edition was titled – 100 % sardines – and was dedicated to the environmental protection. For me it was a good excuse to put aside the – monitor and mouse – and taking up coloured pencils.

1. The recall of the Sardine

Category: Fado. Inspired by a classic in art (Venus by Botticelli), the beauty that never dies, the beauty of the soul, purity, simplicity and spiritual nobility, revealed through music.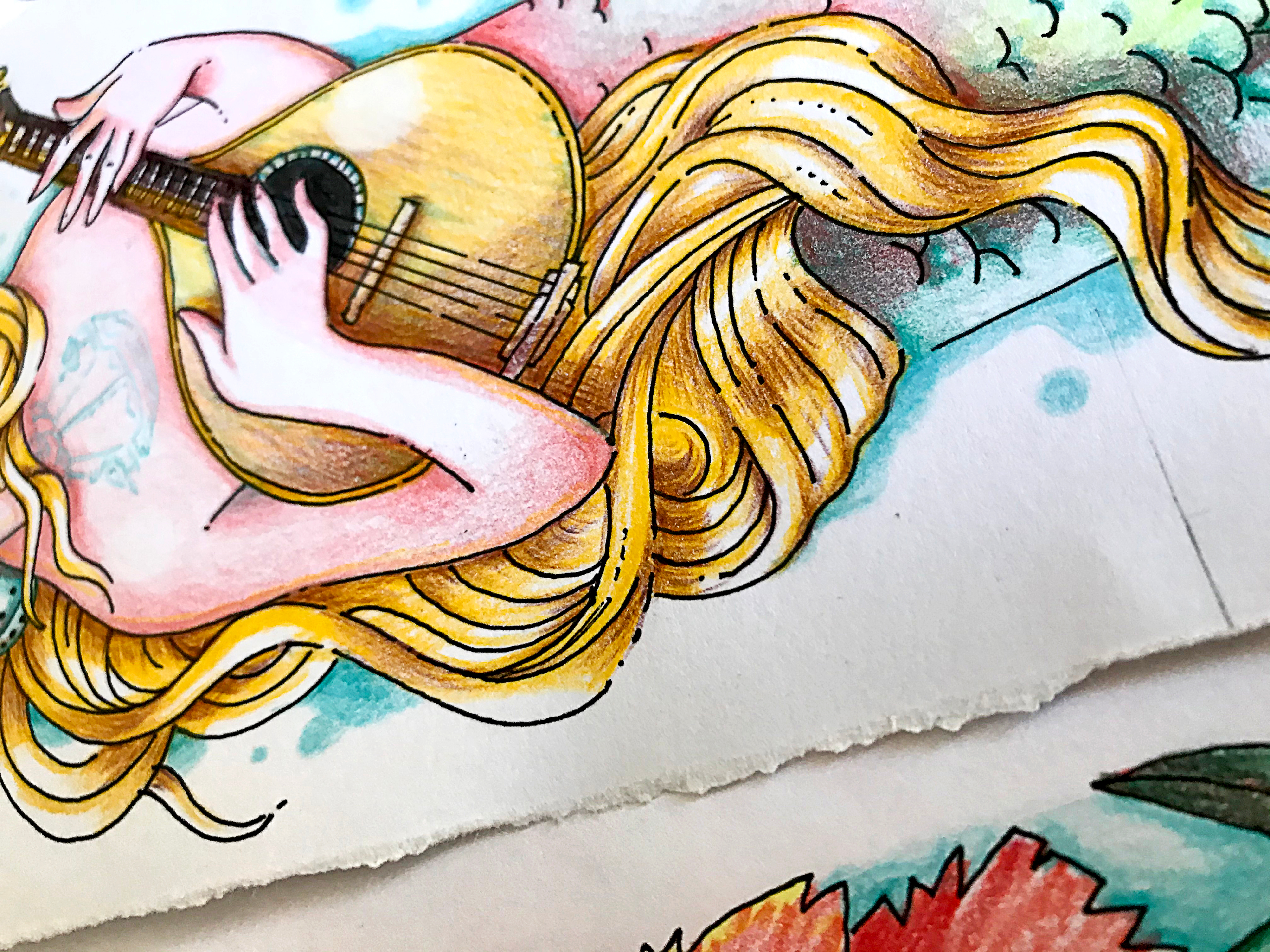 2. Be Kind

Give a flower! Remember to say "I love you" to your loved ones. Be kind to your neighbor. To give is to receive.
3. The Sea Embrace
Category: Animals. For humans food is not just feeding. It can be a compensation for the lack of love or a whim. But we must learn that the Sea is a continuous miracle. Fish are living creatures, even if we don't hear their cries. We must safeguard the balance of the food chain because all this prosperity could end.

︎