Merano Jazz Festival – 23.

Merano boasts over 150 years of top-quality and rich musical tradition. The town, at the crossroads of German and Italian-speaking countries, has always been a meeting place for several cultures. Merano Jazz Festival, founded in 1996, hosted world-renowned musicians for promoting such cultural exchange.

For this edition I further developed the design of the previous edition (MJF 2018) simply deconstructing the jigsaw pieces. The visual concept narrates primarily all the geographical and architectural nature of the city of Merano. A lively symbiosis of letters, symbols and geometric shapes represent the cultural and joyful atmosphere of the festival. In the compositional elements it is possible to perceive the battlements of the castle, the typical arcades of the city centre streets, the hills and the river. The composition, apparently abstract and fragmented as in a jazz improvisation, follows a clear pattern and the single sentences find their expressive harmony in the overall language.


Other editions designed by me:


︎ Merano Jazz Festival 14. / 2010
︎ Merano Jazz Festival 22. / 2018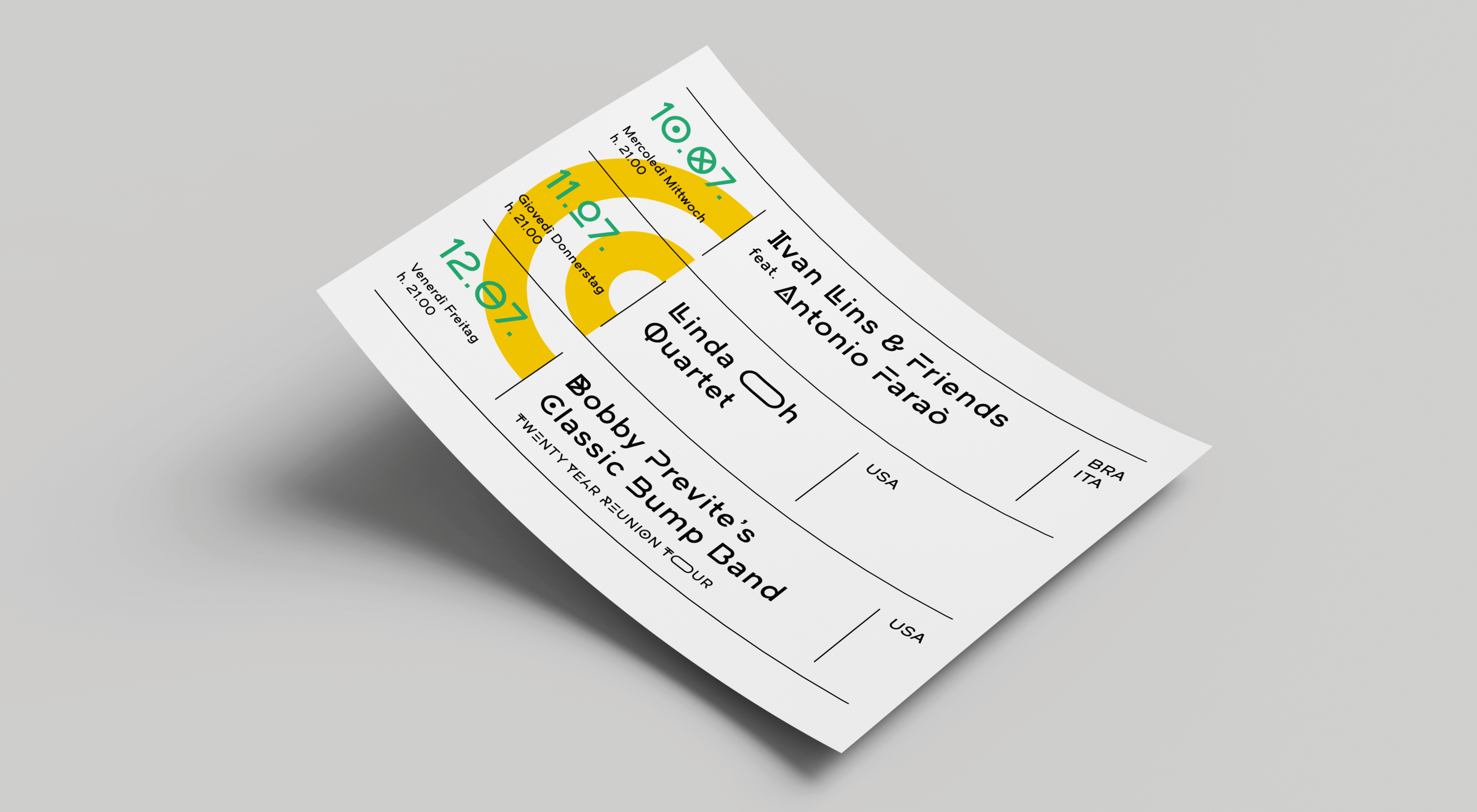 ︎