CAI Bolzano 1921–2021: 100 anni

visual identity
graphic design
logo
icons
---
outdoor photo
Archivio CAI Bolzano
www.caibolzano.it
The aim of the Italian Alpine Club - CAI - is mountaineering in all its form, the awareness and the survey of mountains and their natural environmental protection. The cultural evenings are a valuable contribution to discover and love mountains and their heritage, listening to testimonies of well-known mountaineers guests of these events.

1921–2021

CAI Bolzano celebrates a century of life! To promote this important goal I was commissioned to design a logo with a commemorative and free character to be used even separated from its communicative context. I created a logo with essential lines and an immediate visual evidence both to impart a bit of retrò style and to consider the technical-design factor.
In fact, on the main paper supports, I decided to have the logo imprinted in gold foil, an element with added considerable value to printed products. This technique has a number of limitations and needed some care in the design phase. Graphic details, too small letters, close spacing or too fine lines could be a real mess for the very delicate gold foil which is heat bonding and mechanically carved. The logo and all its variables is coordinated by a brand manual for a proper use by the outsiders.

I also created for CAI the layouts and the visual image of the 2021 cultural events as the catalogue, the posters and the calendar. Great photos and exploration tales alternate in a well-defined graphic language supported by the icons.

🎂

Best wishes for a long life to CAI Bolzano!
Have a good trip through the earth cathedrals!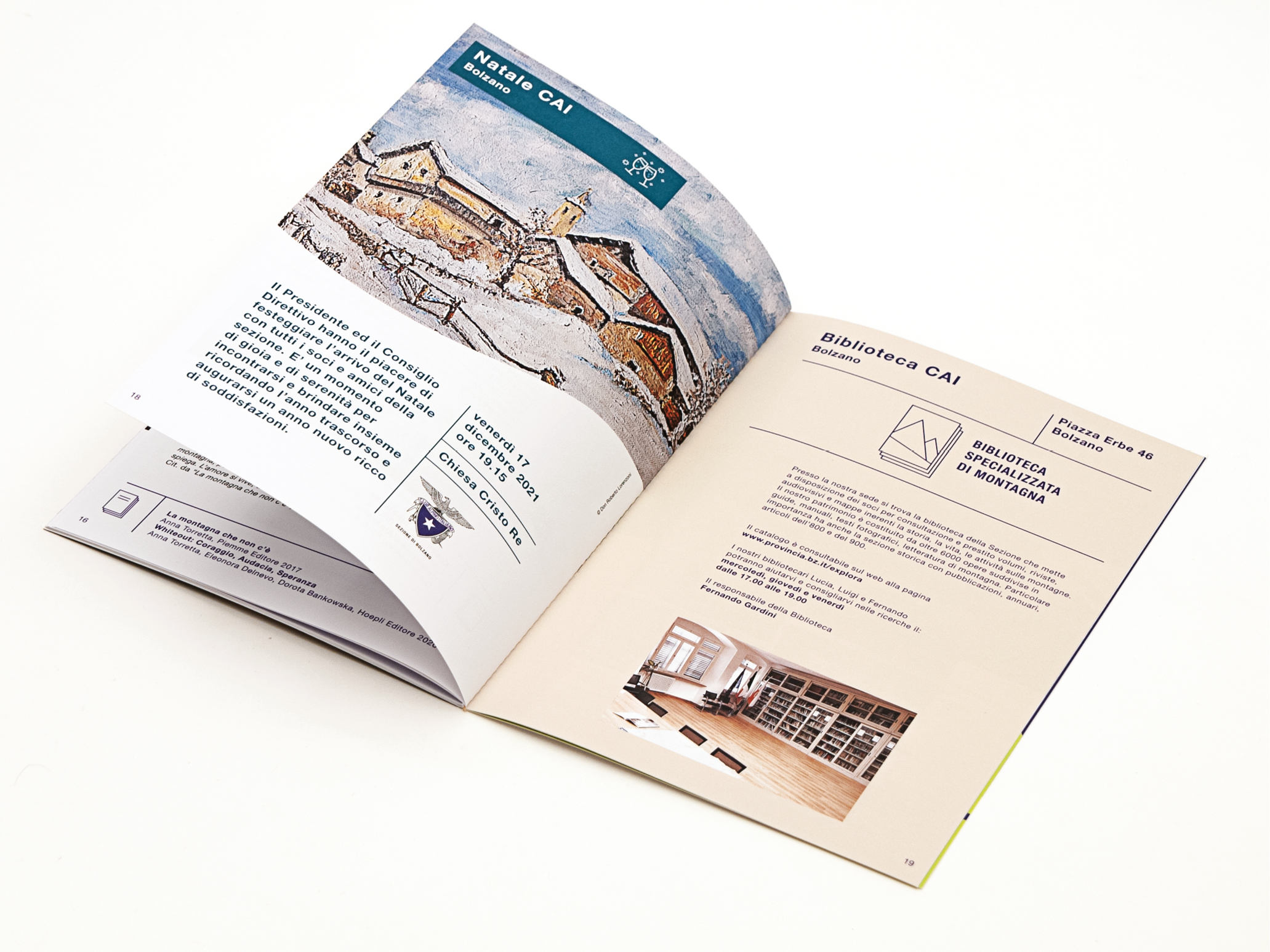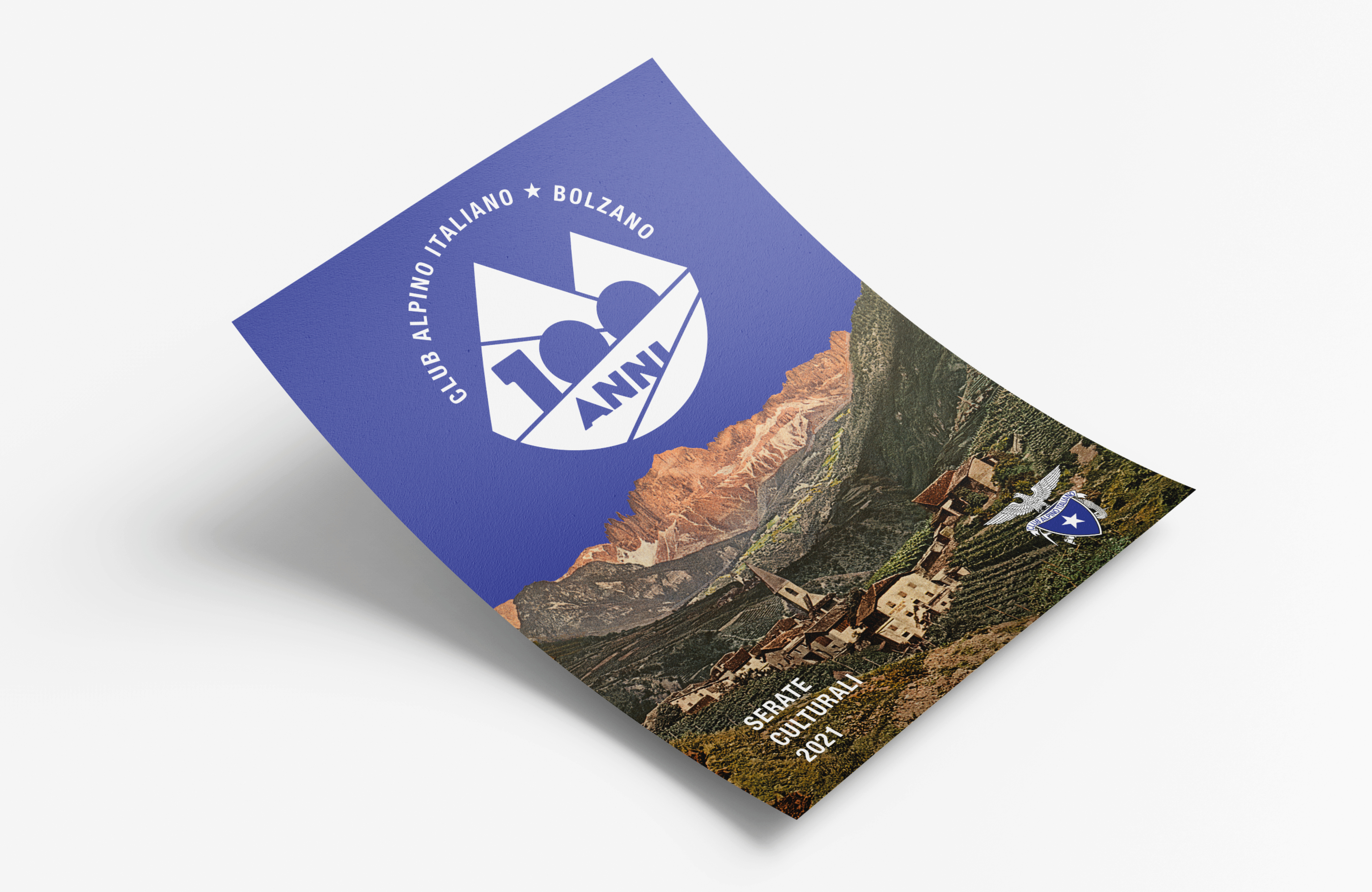 ︎