CAI Bolzano – Serate Culturali 2020

The aim of the Italian Alpine Club - CAI - is mountaineering in all its form, the awareness and the survey of mountains and their natural environmental protection. The cultural evenings are a valuable contribution to discover and love mountains and their heritage, listening to testimonies of well-known mountaineers guest of these events.

I created for CAI the visual image and the layout of the communication aids as the catalogue and the posters of 2020 cultural evenings. Great photos and exploration tales alternate in a well-defined graphic language supported by icons.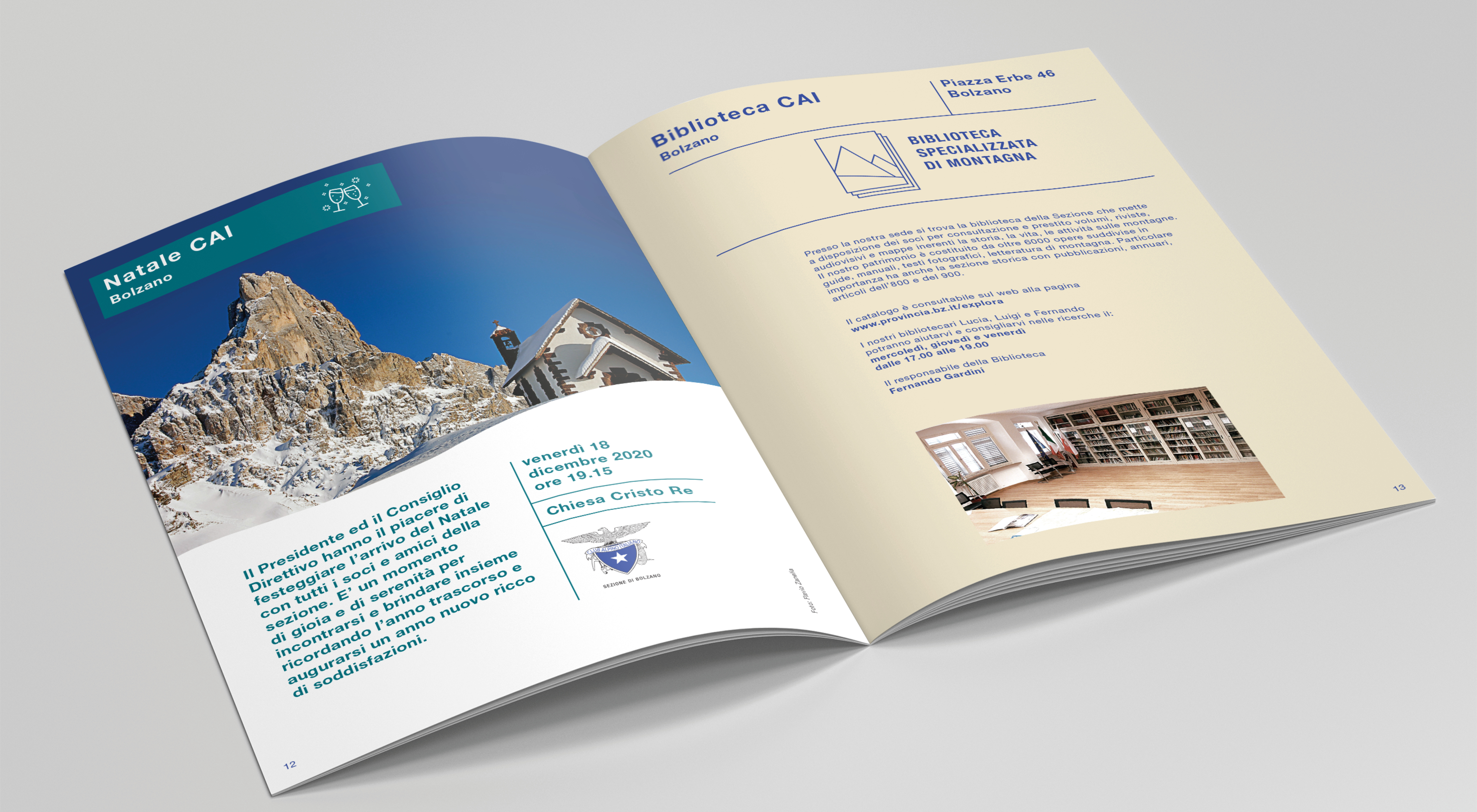 ︎